National Movement for New and Prosperous Lifestyles toward Decarbonization
We will launch a new national movement to strongly help citizens and consumers change their behaviors and lifestyles toward the achievement of the 2030 GHG emission reduction target and carbon neutrality in 2050!
For the movement, we will show the whole picture and visual examples of new and prosperous lifestyles toward decarbonization and will also support citizens and consumers in shifting to such new lifestyles based on cooperation between the national and local governments, companies and other organizations.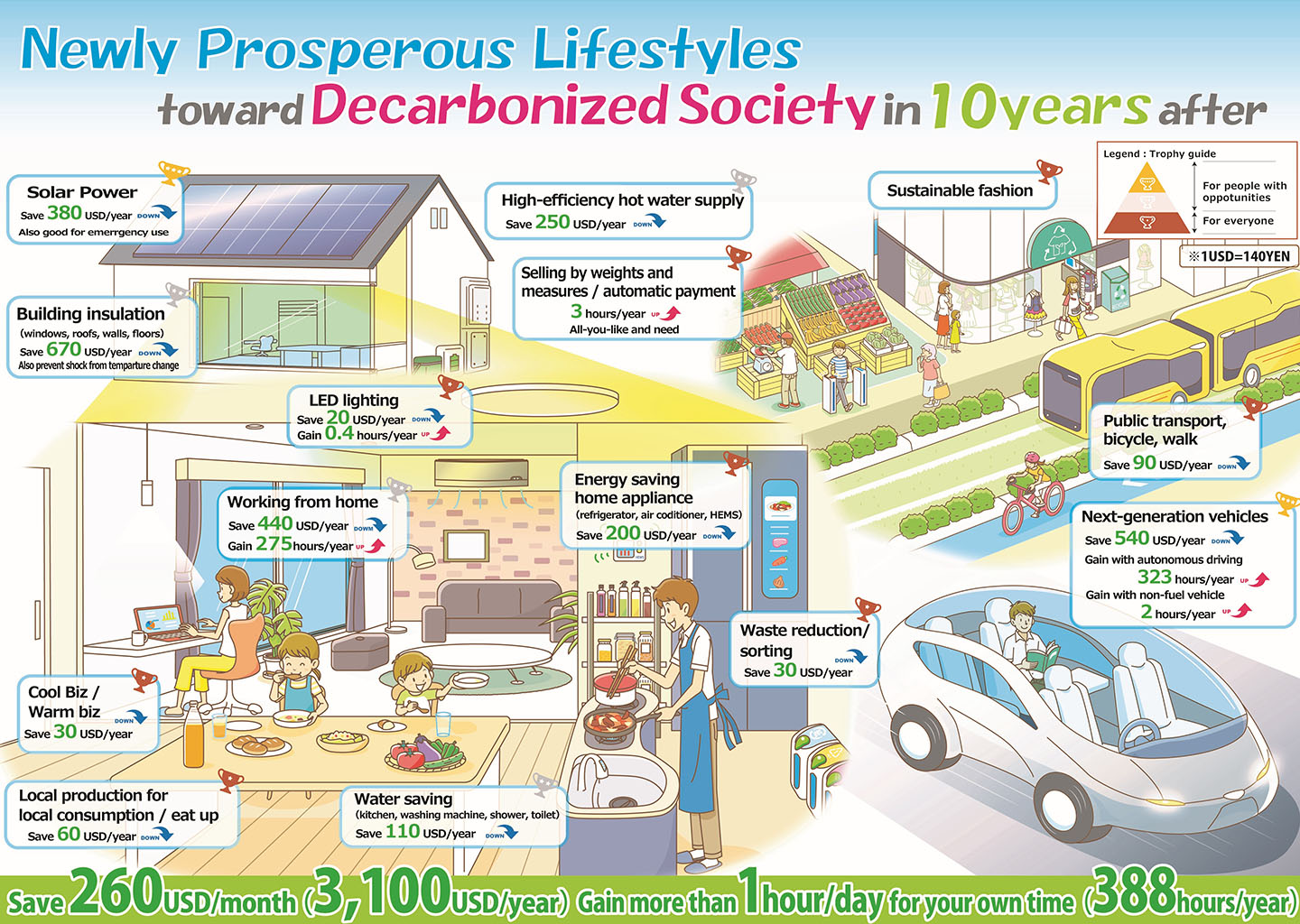 Public-Private Partnership Council for New National Movement
Public-Private Partnership Council consisting of the national government, local municipalities, private companies, organizations and consumers has just been established simultaneously with the new national movement to ensure effective implementation and integrated development.
Establishment of Public-Private Partnership Council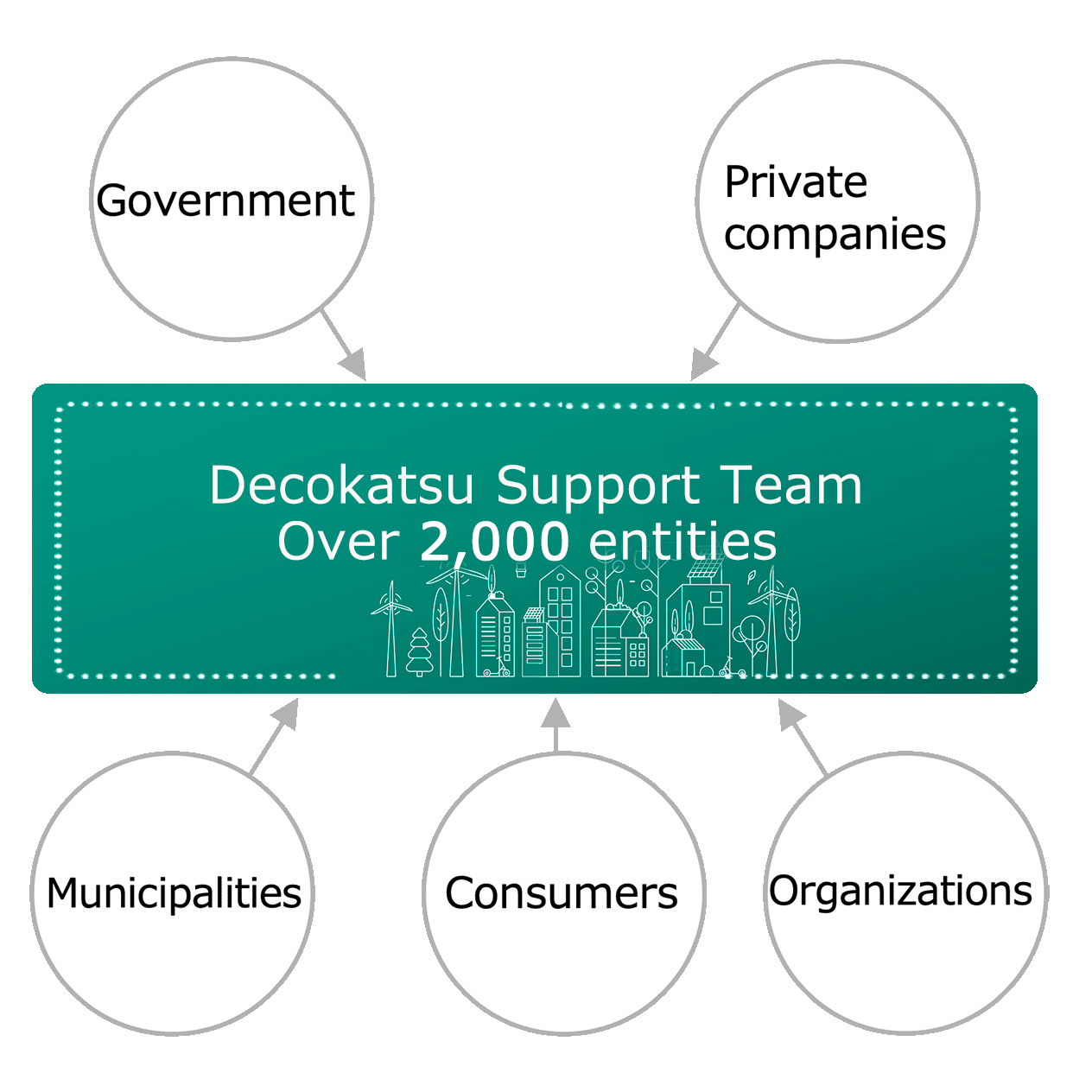 Implementation of the following actions through communication among the participants
Proposals for a new and prosperous lifestyle package that combines digital applications, products, and services.
Cooperation to effectively appeal to consumers, including the creation of opportunities and venues.
Sharing knowledge, experiences, and lessons learned from the initiatives of each entity, and spreading best practices (e.g., Green Life Point Program).
Proposals and requests for government policies (e.g., specific uses and ideas for Ministry of the Environment's Public Awareness Budget).